Alican Gorgu is a Turkish tattoo artist who goes by the name PigmentNinja. He turns his clients into walking photo albums. Using old family photos as a guide, the artist from Istanbul tattoos on people's bodies whatever childhood memories they want to remember forever. He calls his style "Retro Minimal."
"In college, I studied photography, but I couldn't stand the job that my degree let me get for more than three months. At the first tattoo shop I worked at for three years, I was an assistant in the shop. But I also had to work to make money. I was either going to get a 9-to-5 job or spend all my time designing and getting tattoos.

I made my first tattoo ideas better and started using photos that people had taken as souvenirs. Getting tattoos of awkward family photos taken in different parts of the world and at different times is an experience that can't be put into words. I have tattooed a picture of a family taken in Mexico in the 1960s as well as a picture of a family taken in the United States in the 1980s. "I use small spaces and few details, keeping only the most important ones, to put these memories on the skin."
You can also find Alican on Instagram, where he has almost 40,000 followers. Below are some of his best family tattoos.
More info: Instagram
1. Two sisters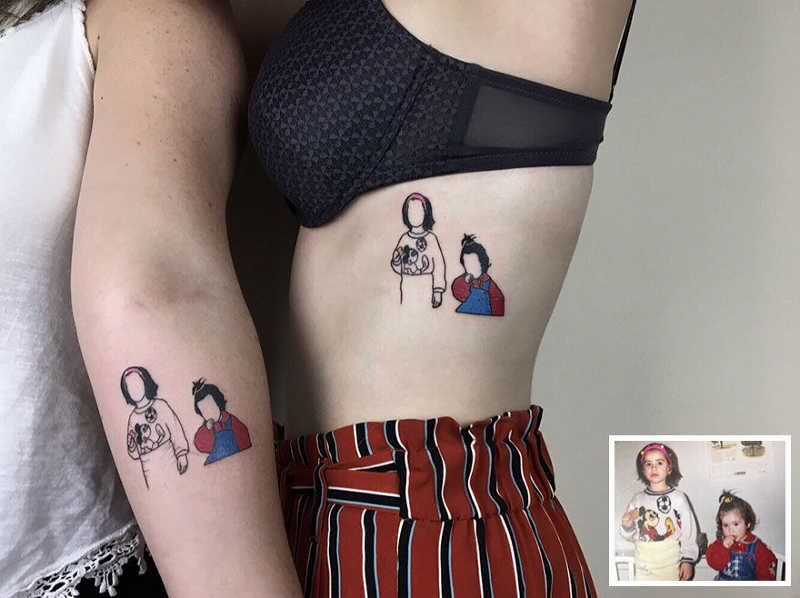 2. Car, mother, and son.
3. Baby Lullaby
4. Parents and the daughter
5. Two sisters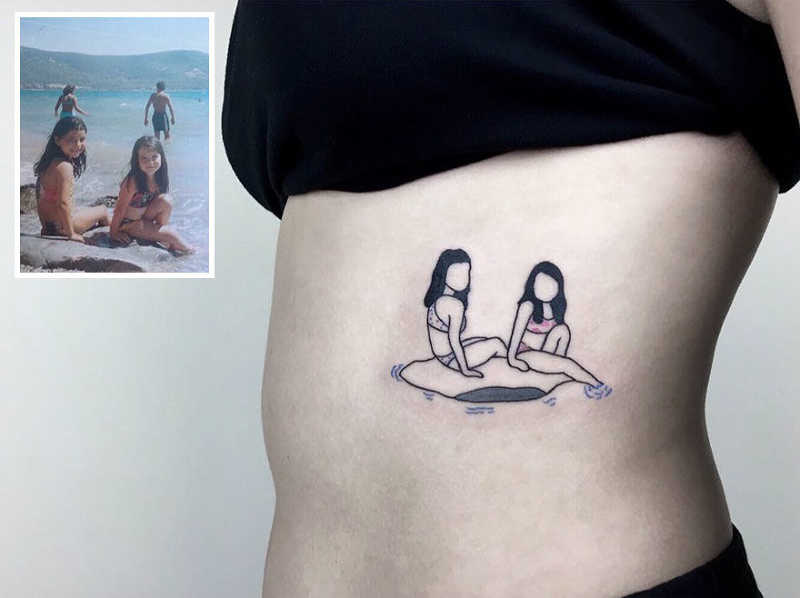 6. Again Two sisters
7. Couple expressions
8. It's raining
9. Sister love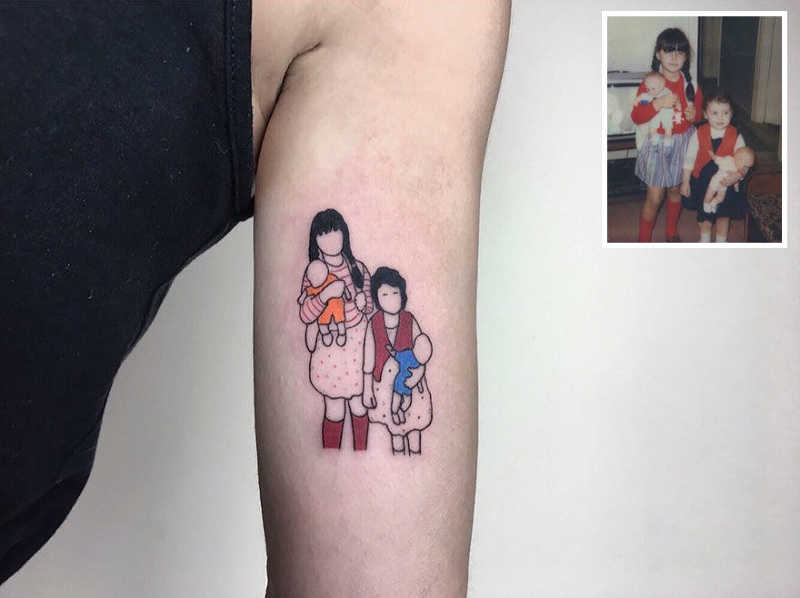 10. Train
11. Hanging out on the beach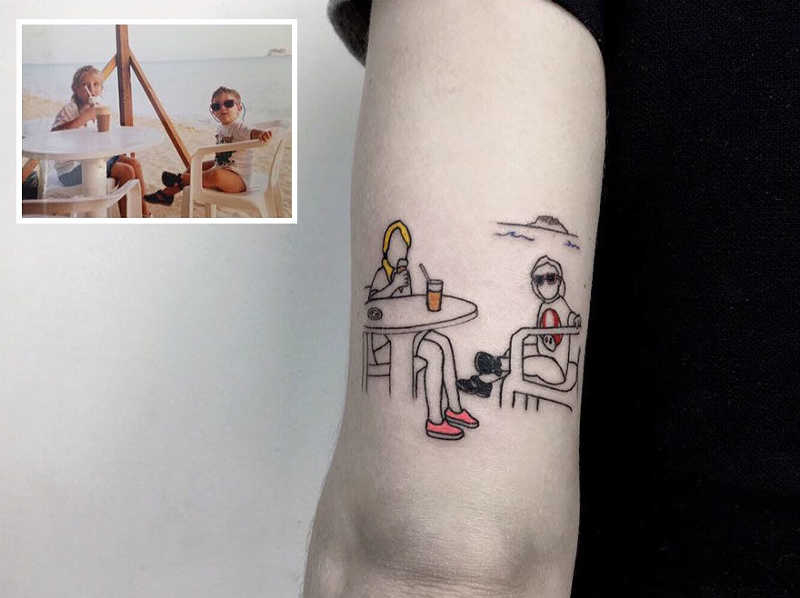 12. Mother and son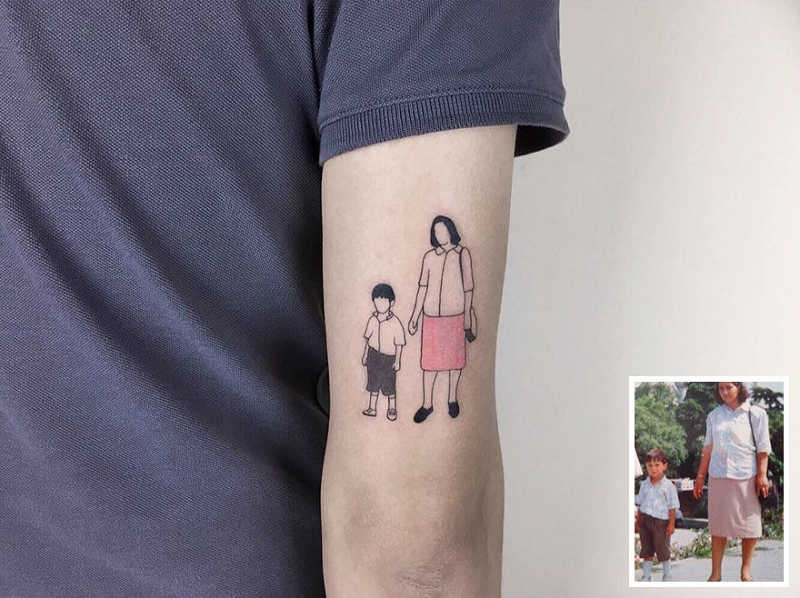 13. An old vintage photograph, tattooed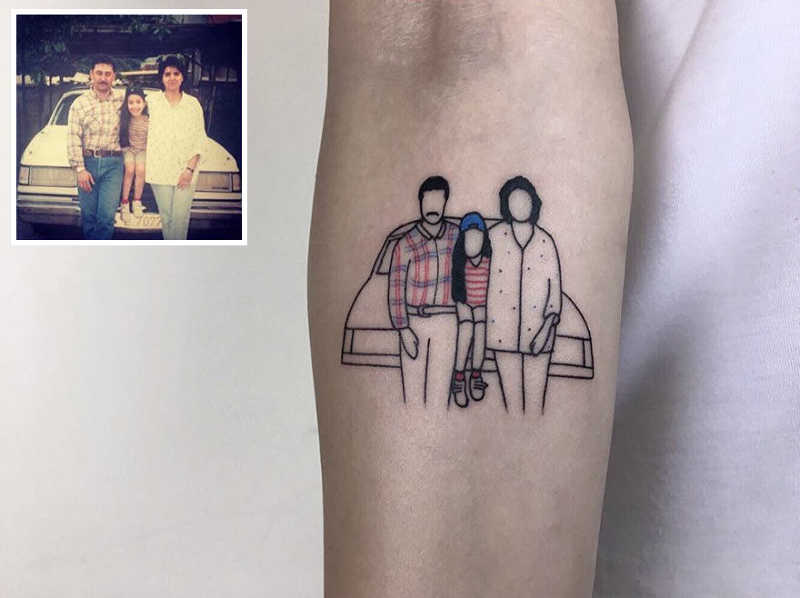 14. Beautiful marriage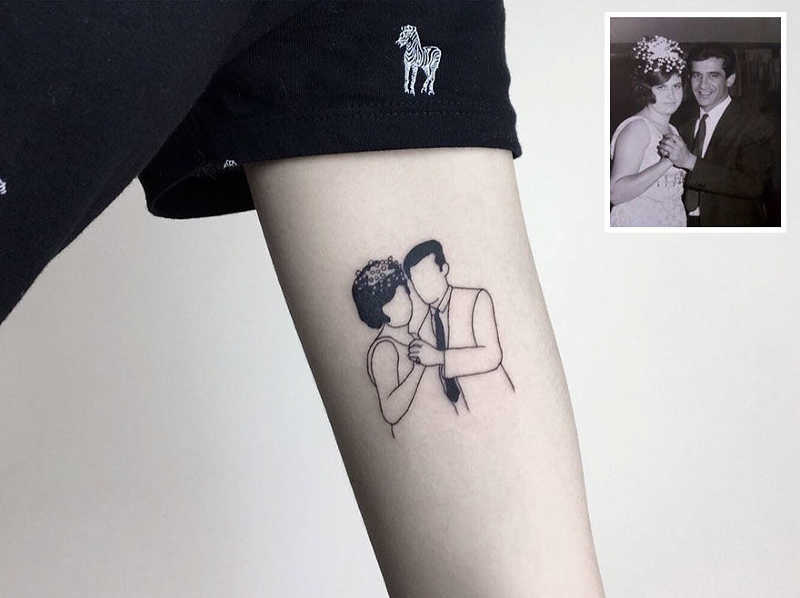 15 Became a father