Yahav Draizin is a photographer and designer who makes everyday things come to life with just his smartphone and no Photoshop. In this post, we'll show you some of his best pictures.
I'm Yahav Draizin, and I come from Tel Aviv, which is in Israel. I run a full-time advertising company called Cracker TLV, which I own. I match images from pop culture and other sources to places, people, and things on my phone to make them come to life, but with a fun twist. All of the photos were taken with two smartphones in real places, without Photoshop or other editing.
More info: Instagram | Facebook | twitter.com | yahavdr.com
#1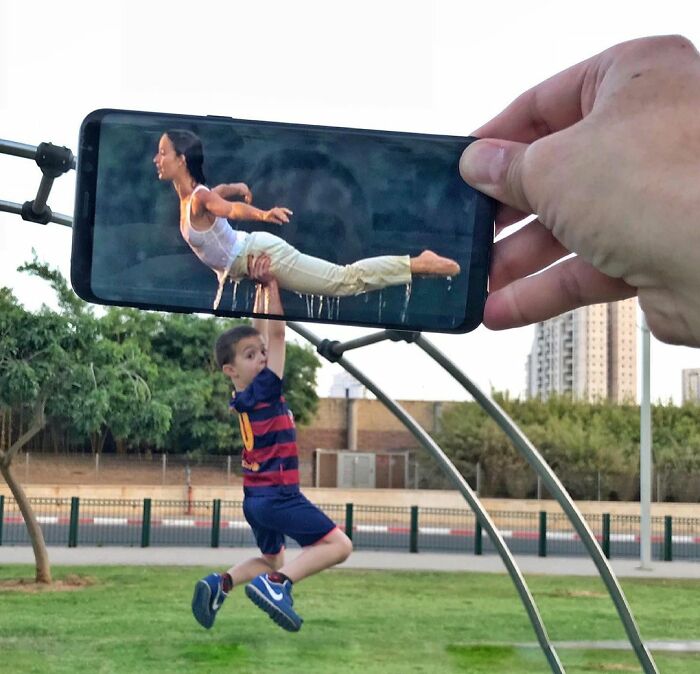 #2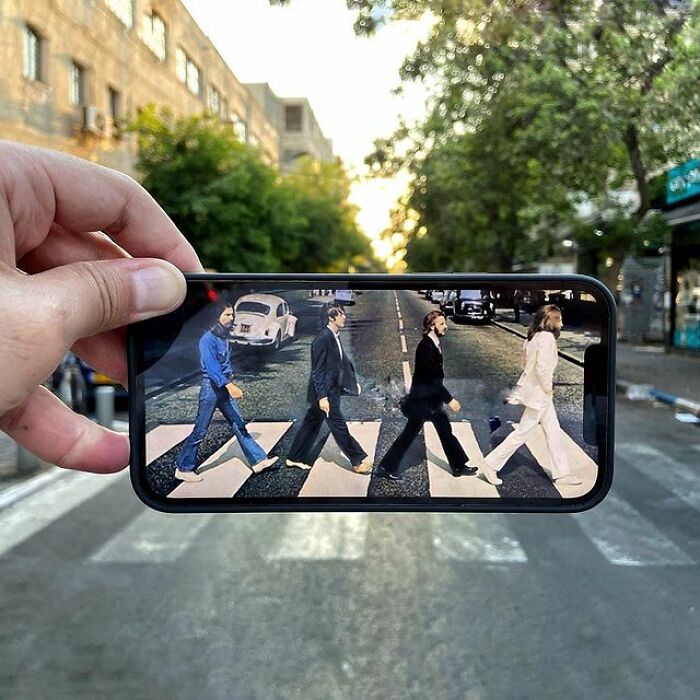 #3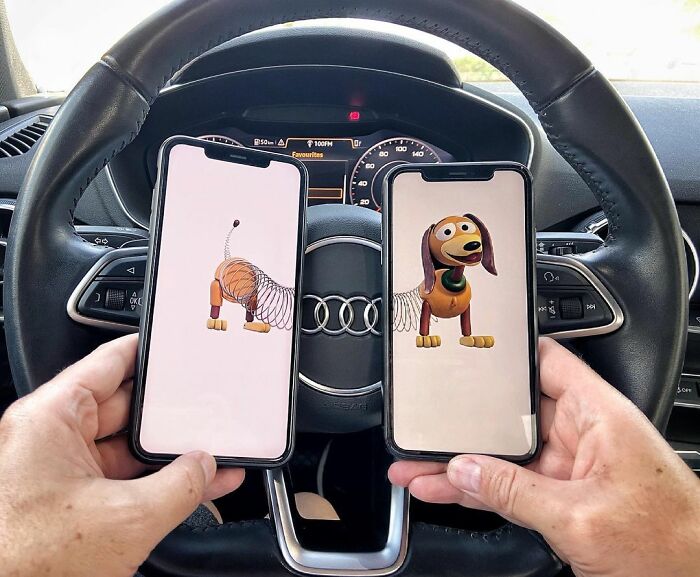 Since I was a little boy, my hobby has been taking pictures. I love being creative and telling stories. I love it because I can be creative and try out different angles and stories with just one shot.
My photos make ordinary things look magical by putting together two different things to tell a whole new story. When I was near a clock tower in Tel Aviv, Israel, it made me think of Big Ben in London, England, that was the first picture that came to mind of this idea. I tried to put them together, and that's where the rest of the photos came from.
#4
#5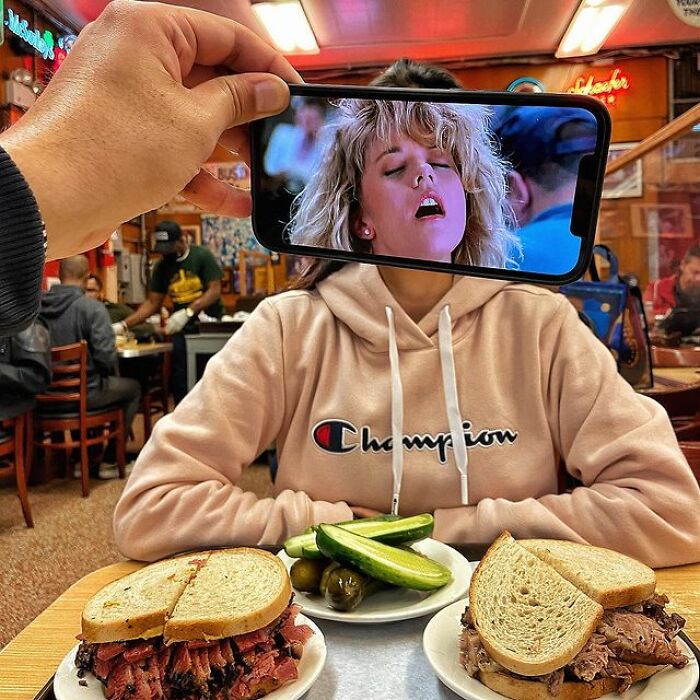 #6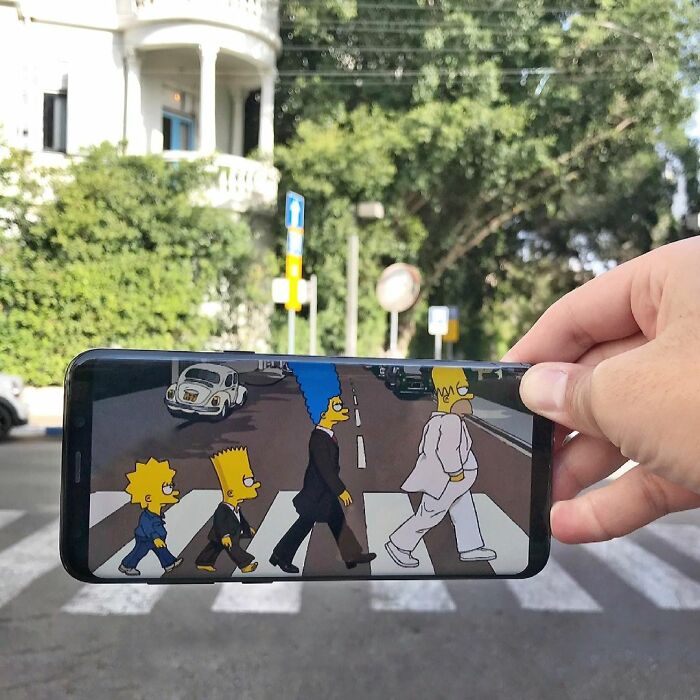 We all carry our phones around with us all day. It lets me take these kinds of photos on the spot whenever I have an idea or feel inspired, without having to use Photoshop or edit them. So I can do this because I always have two phones with me.
I use pictures and characters from art and pop culture that have influenced me. I can find a way to connect to those memories and pictures almost anywhere.
I can't choose which picture I like or laugh at the most because each one tells a different story with characters and places I love.
#7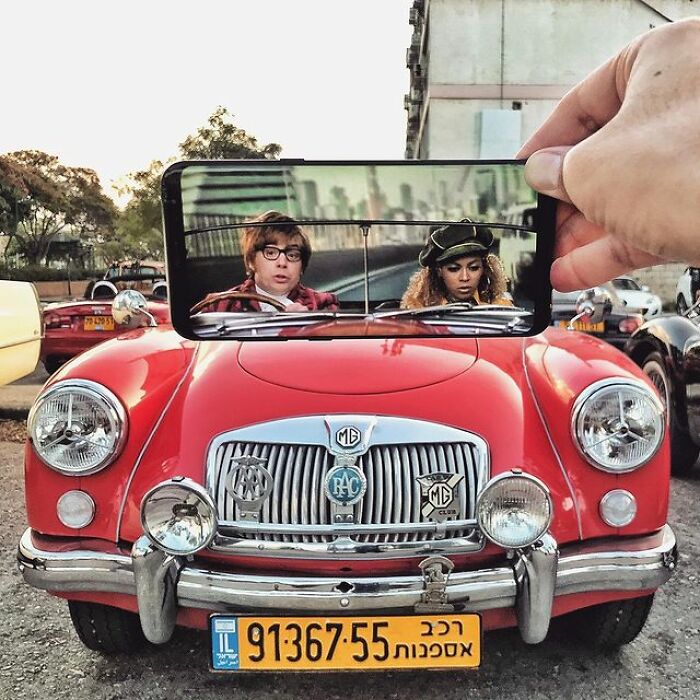 #8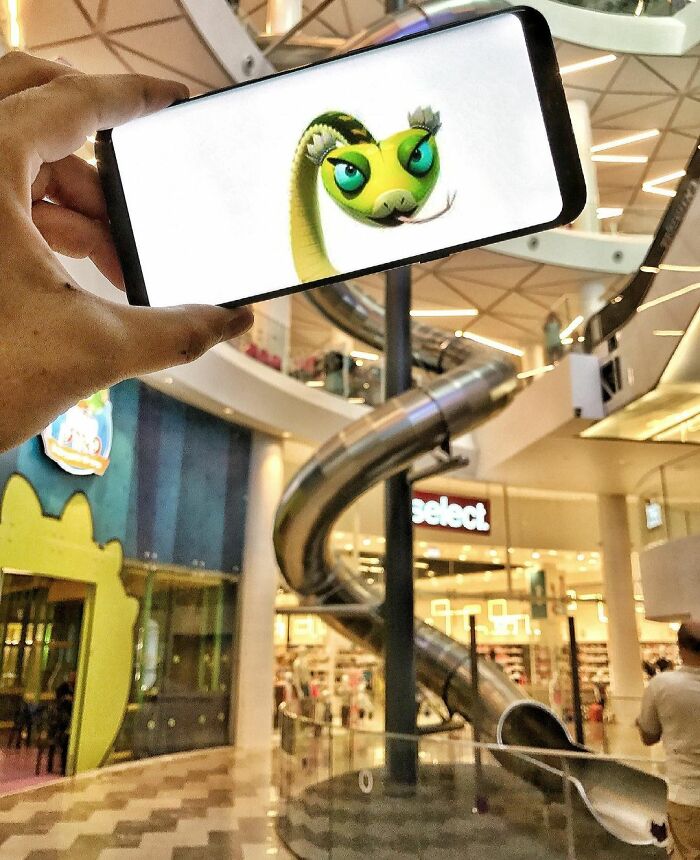 #9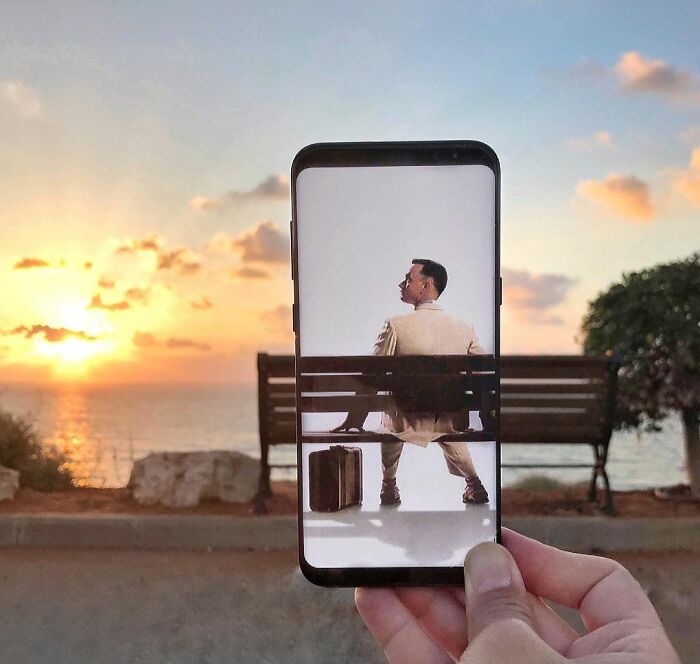 #10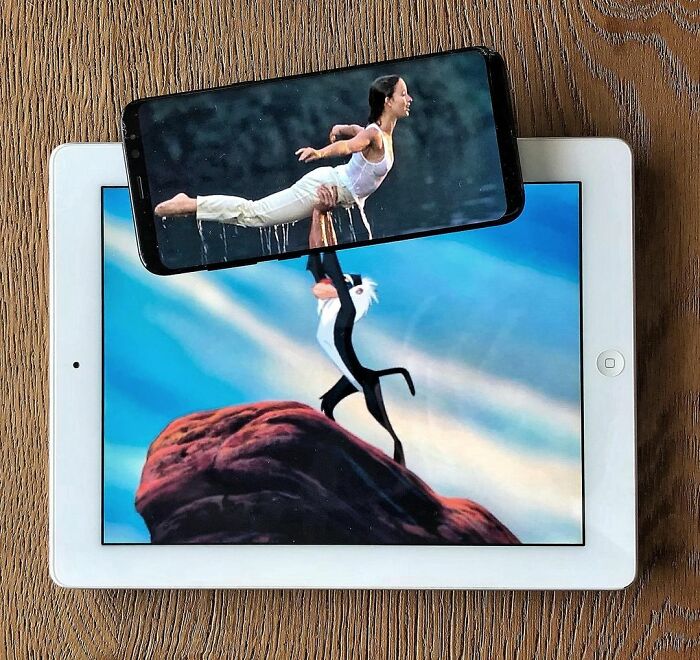 #11
#12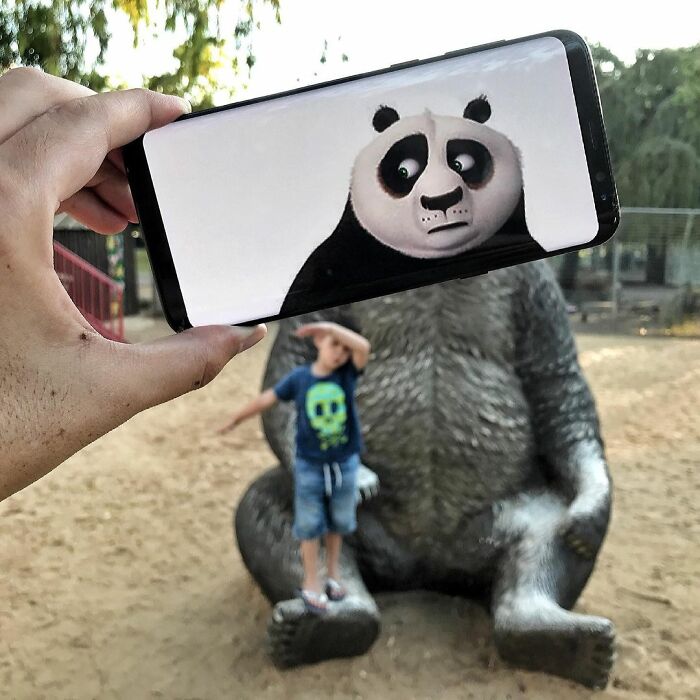 #13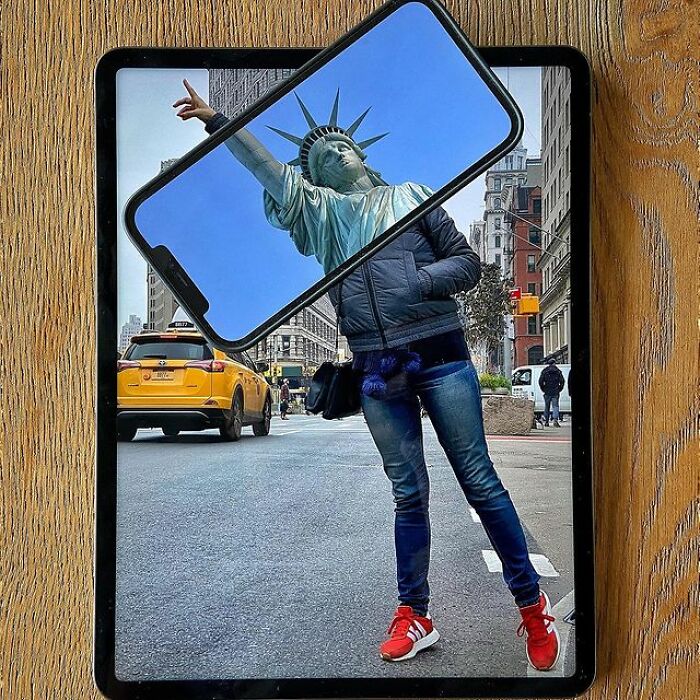 #14
#15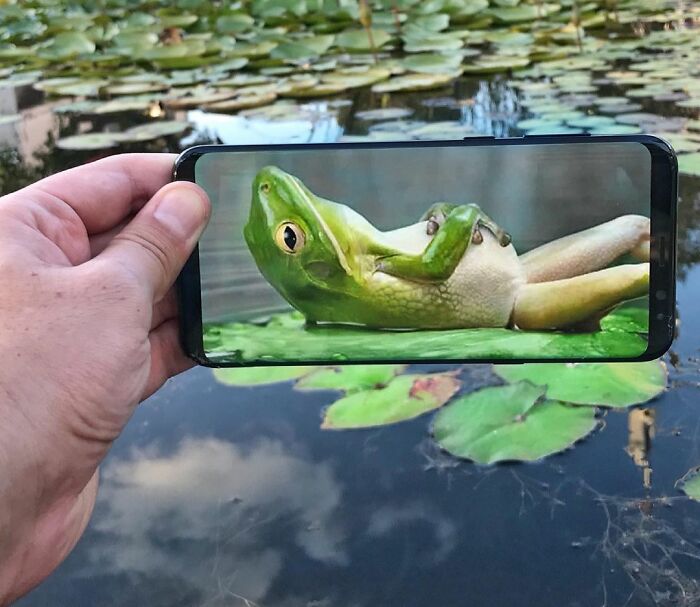 #16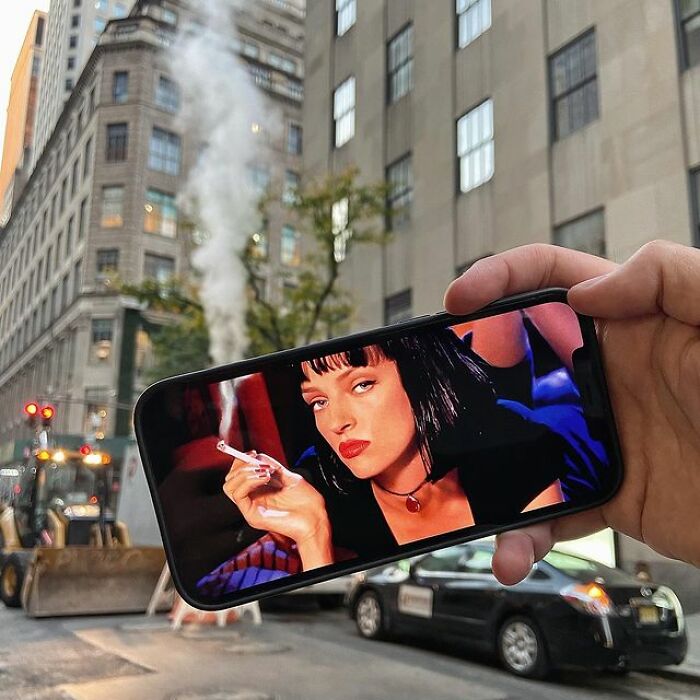 #17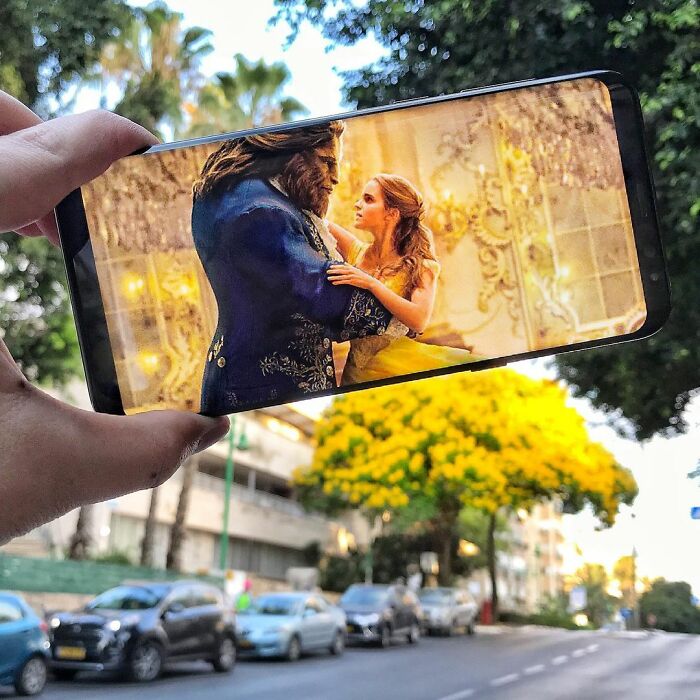 #18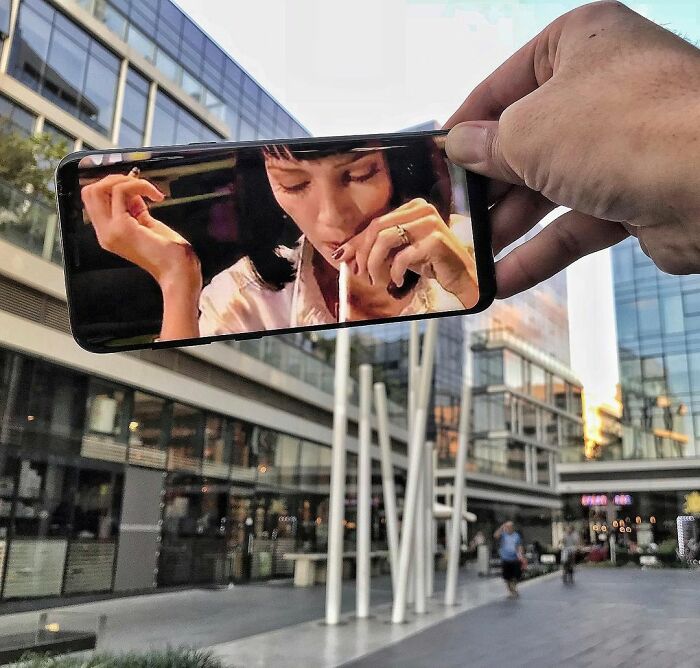 #19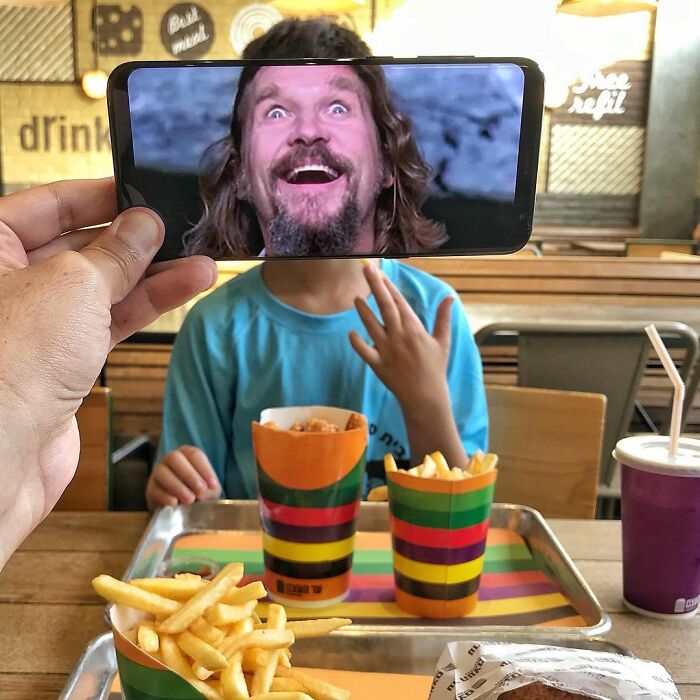 #20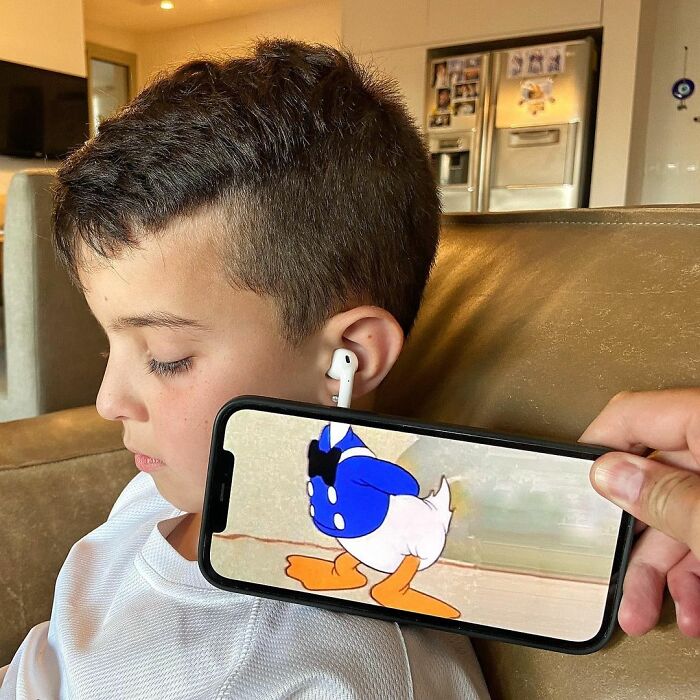 #21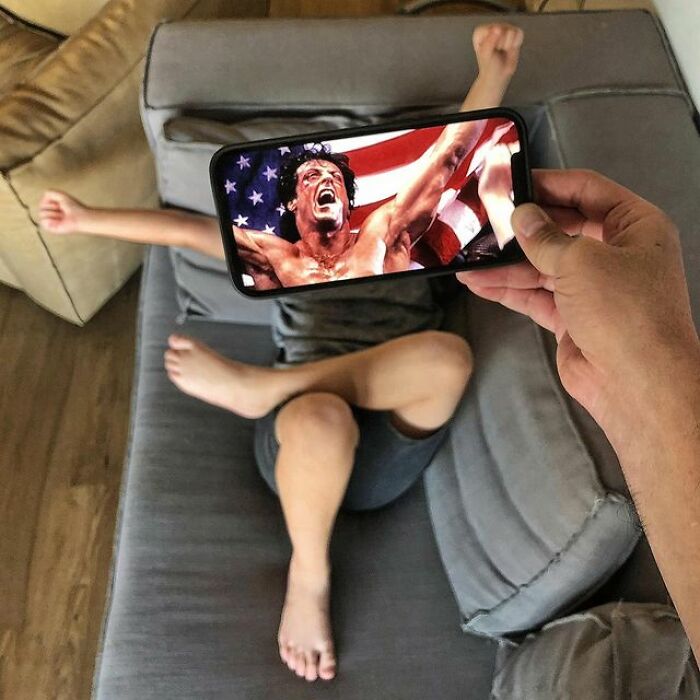 #22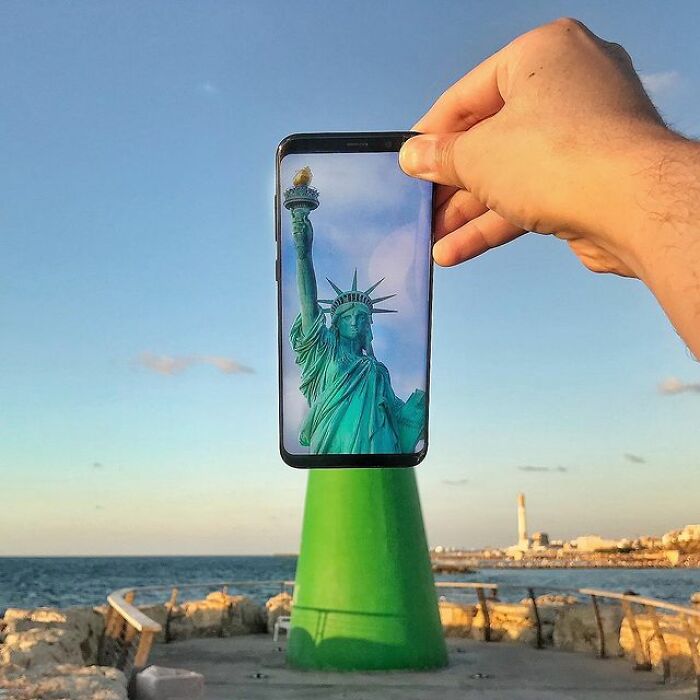 #23
#24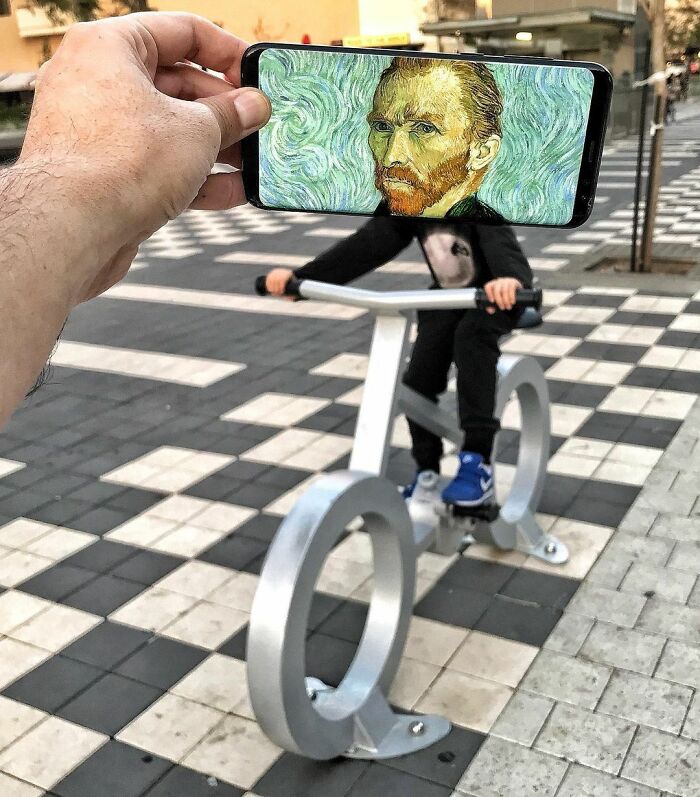 #25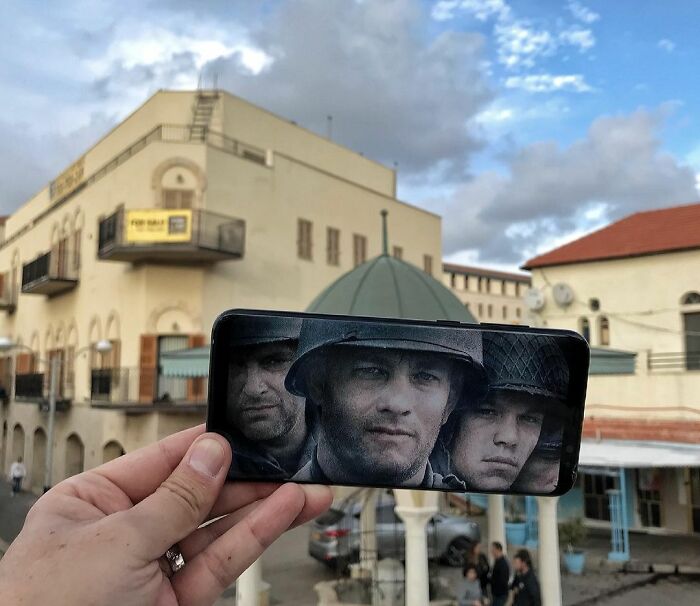 #26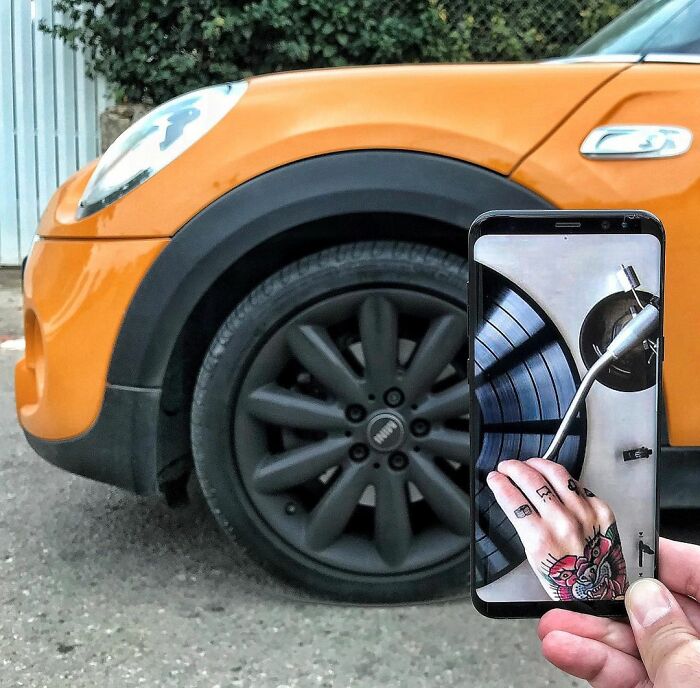 #27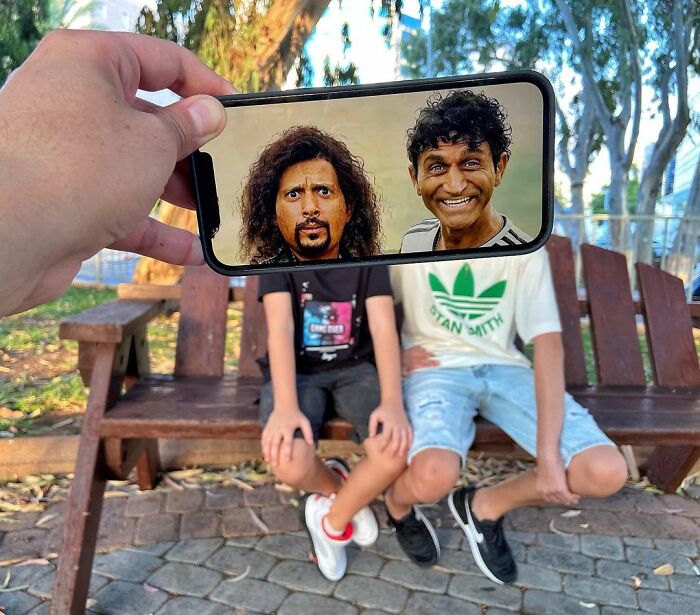 #28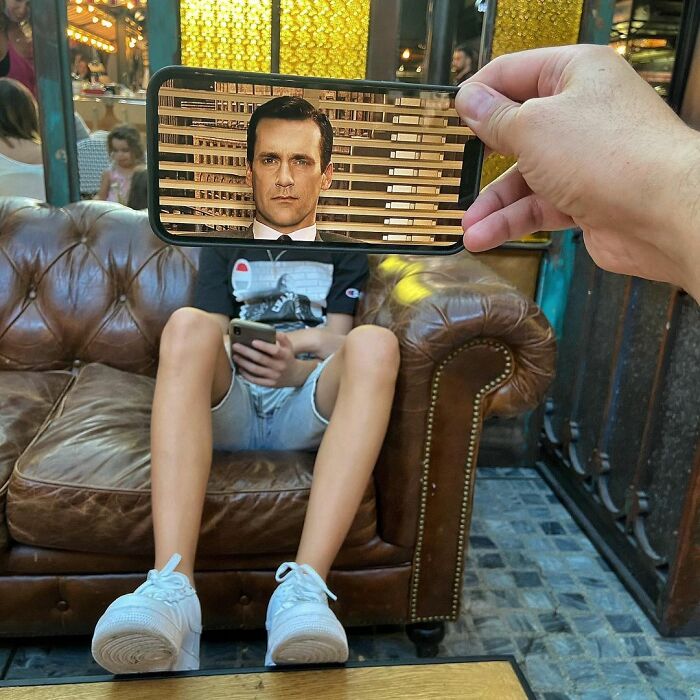 #29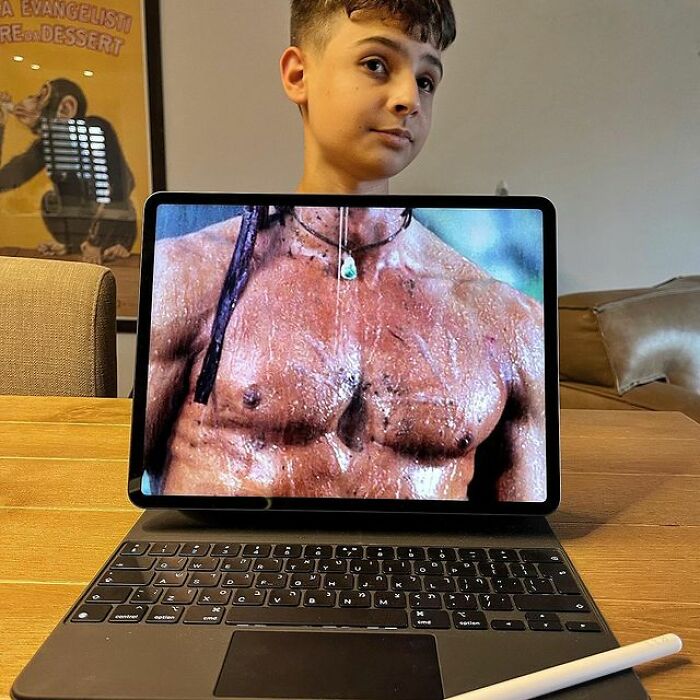 #30