Masayuki Oki is a Japanese photographer who takes pictures of funny stray cats on the streets. This Tokyo-based photographer isn't like most street photographers. Instead of focusing on urban landscapes, street style, or buildings, he takes pictures of cute kids wandering around the city.
He posts weird and often funny photos of cats on his social media pages. These photos show cats fighting with each other, sitting in strange places, and generally living up to their weird reputation. Masayuki's photography has won him a lot of fans, and his Instagram account has 290,000 followers.
See some of his beautiful pictures in the gallery below.
More info: Instagram | okirakuoki.tumblr.com
#1
#2
#3
Here's what the artist told me about his background and his photography: "Since I was a child, I've loved cats. I didn't get to have a cat until I was almost 30 years old. Before that, I only liked cats on one side. Also, I didn't really start using a camera until I was 30, but I had to because of my job. I was terrible at it at first. But over time, I learned how fun cameras could be, and taking pictures became a hobby."
#4
#5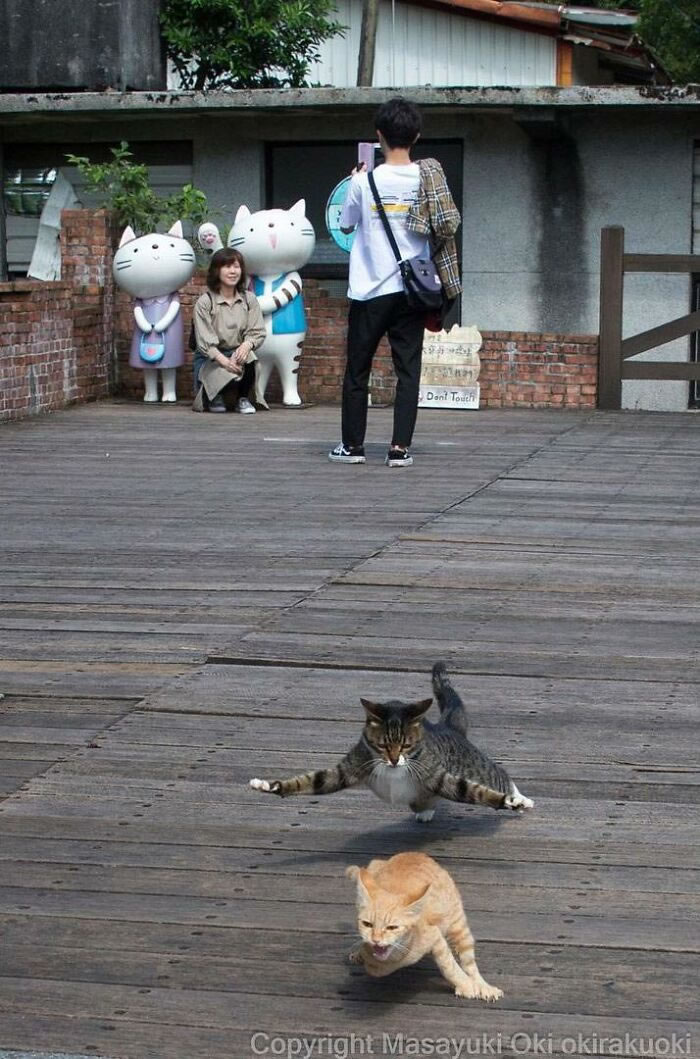 "At age 36, I was taking a break from work and relaxing in a park. There, I met a cat named "Busanyan Senpai," and I fell in love with it at first sight. It looked like an American shorthair because it was gray and had a spiral pattern. This kind of cat is usually kept inside in Japan, but this one was outside. It was also quite fat. I thought about what it was like to live there. "I was curious about how they lived, so the next day I started taking serious photos of cats."
#6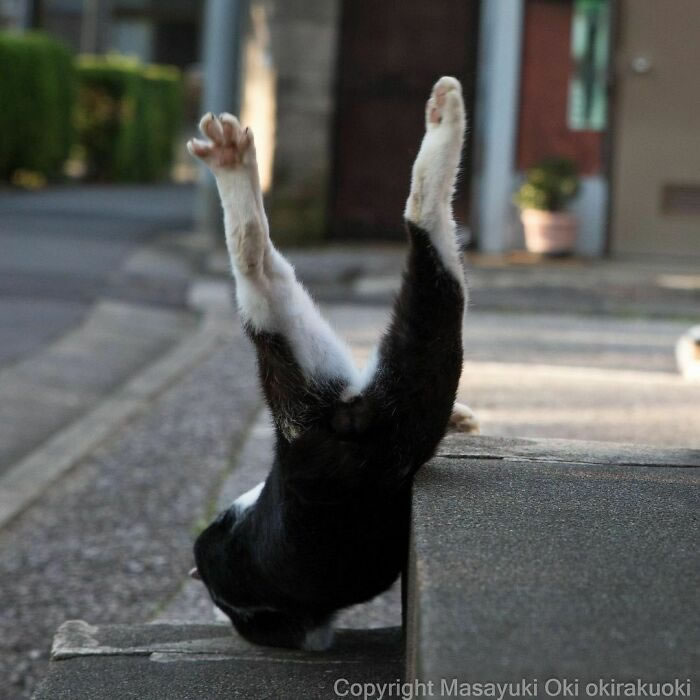 #7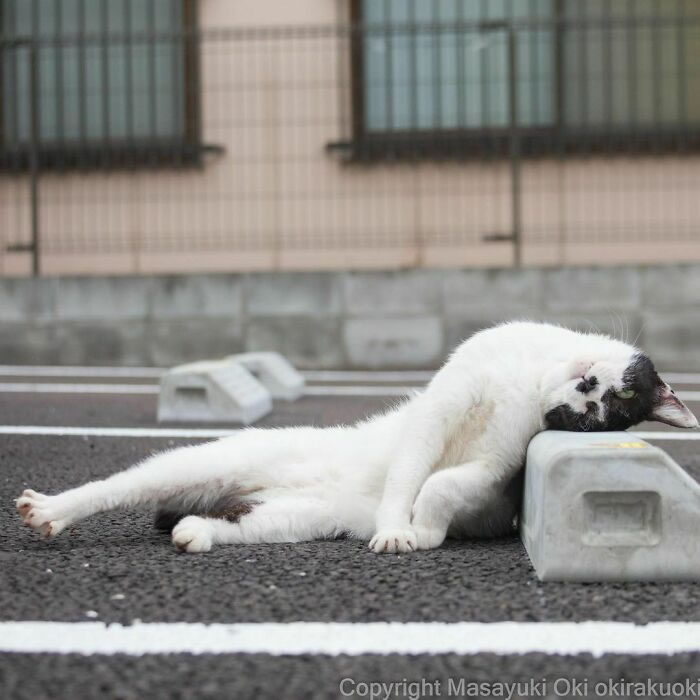 #8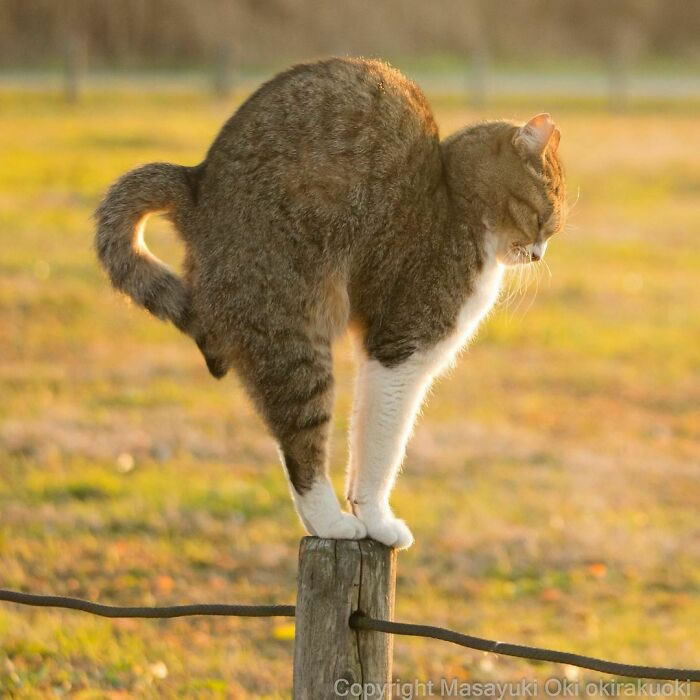 "Even when they are sleeping or seen from behind, cats are cute to look at." Cats are cute on the outside, but they are also cute on the inside, where their fragile emotions are easy to see in their attitudes. I learned that the relationships between cats and people are just as complicated as those between humans and that each cat has its own personality. "I like to show this in my photos, where the moments and expressions show how different each cat is without making them all look the same."
"People would love cats even more, I think." I think you will love cats even more.

I'm waiting for the chance to take a picture of a cat in its natural environment.
"I want my photos to help people feel better, and I want the cat pictures to make you laugh."
#9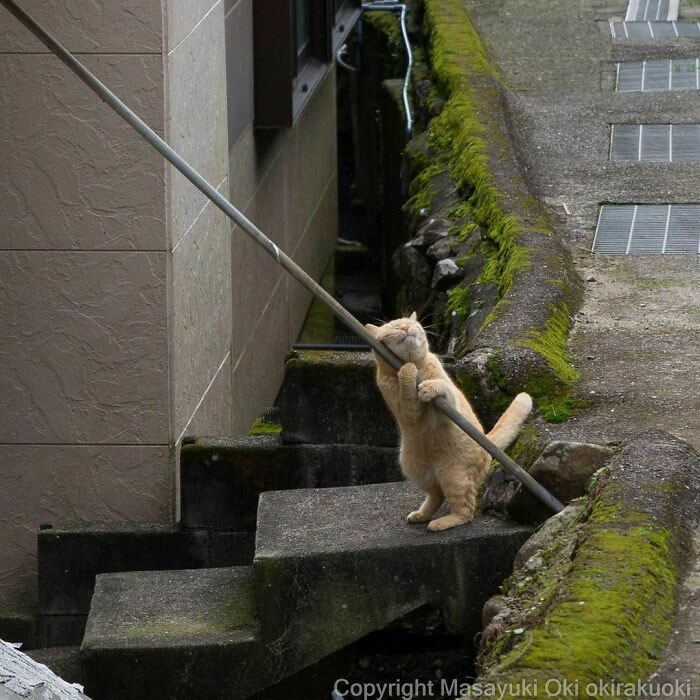 #10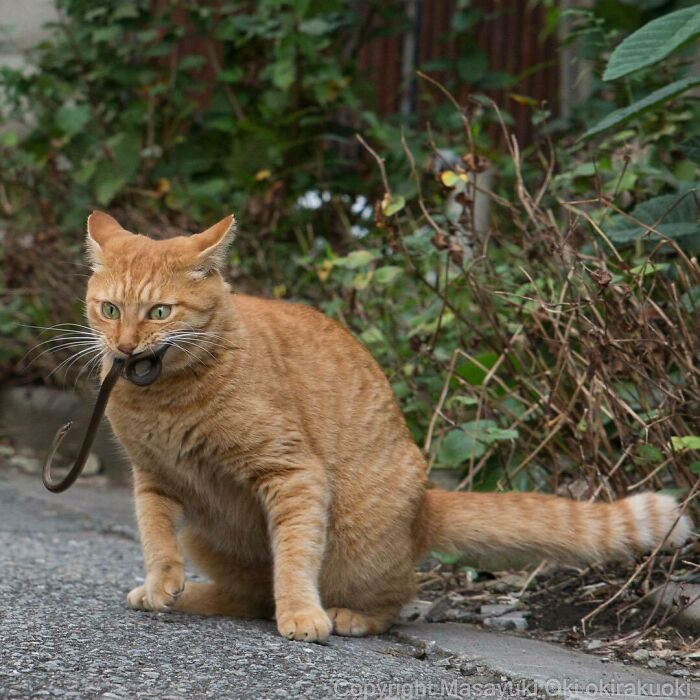 #11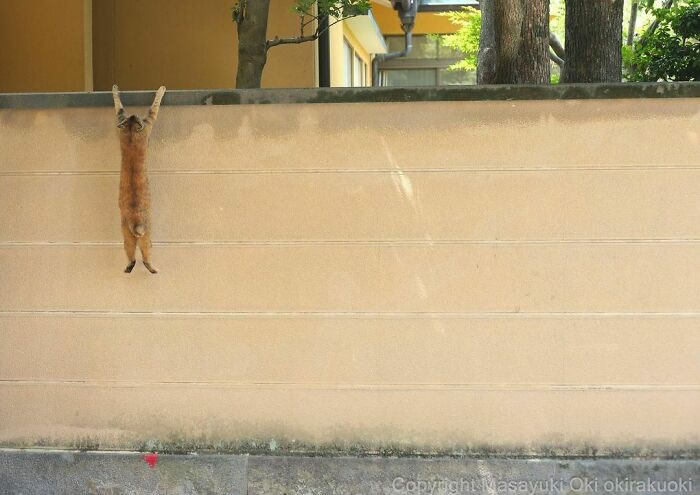 #12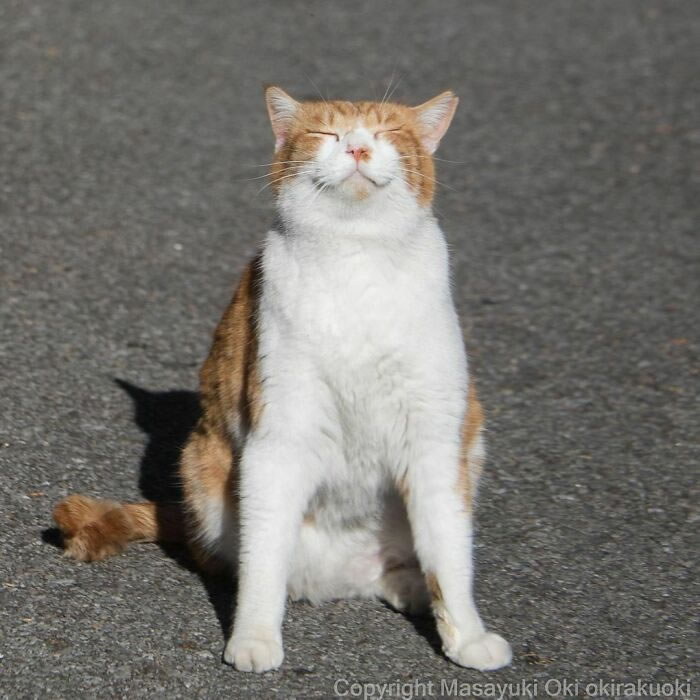 #13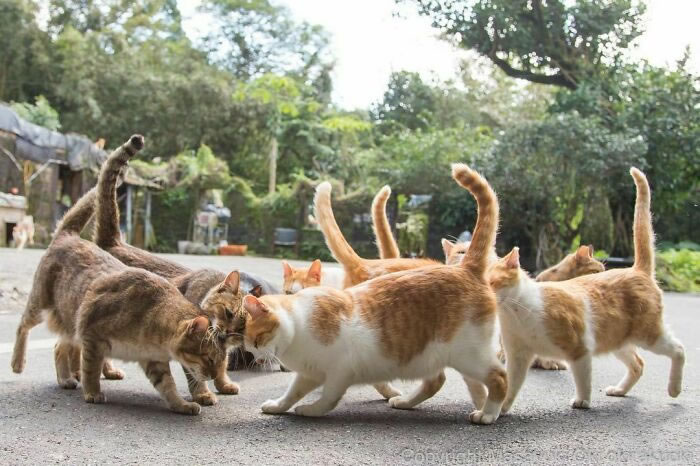 #14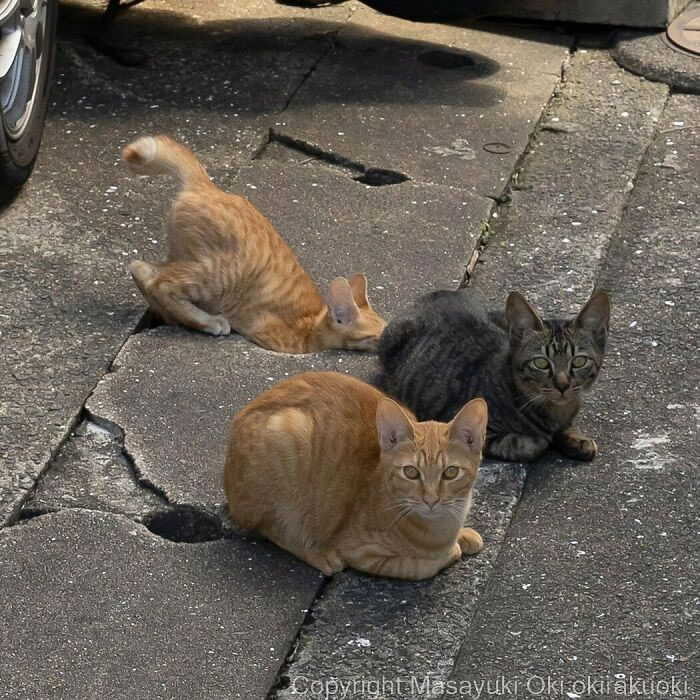 #15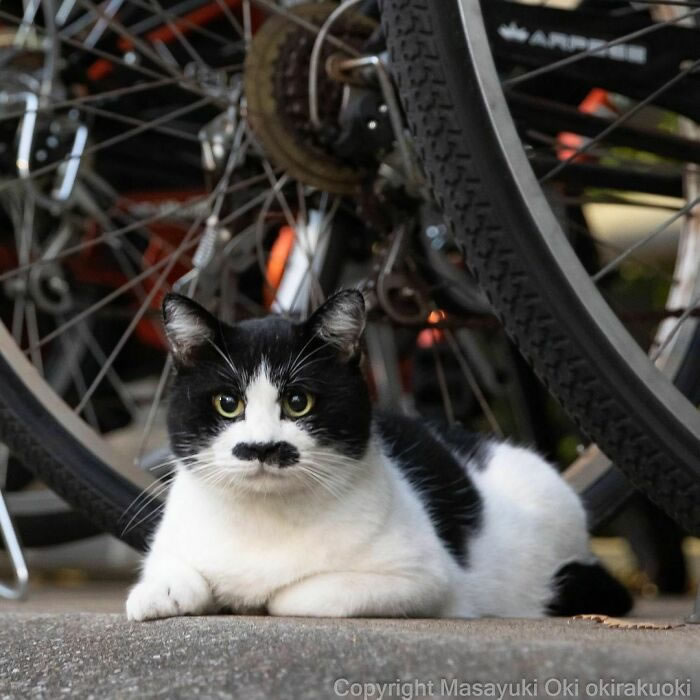 #16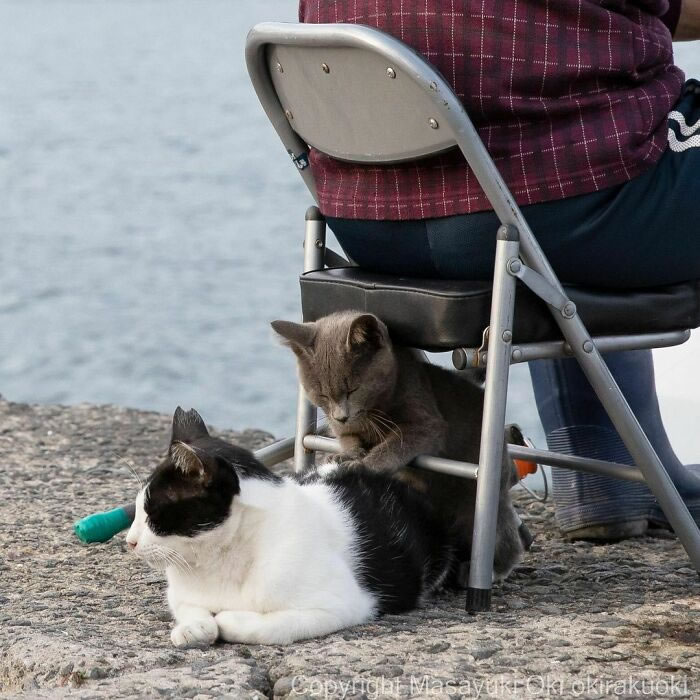 #17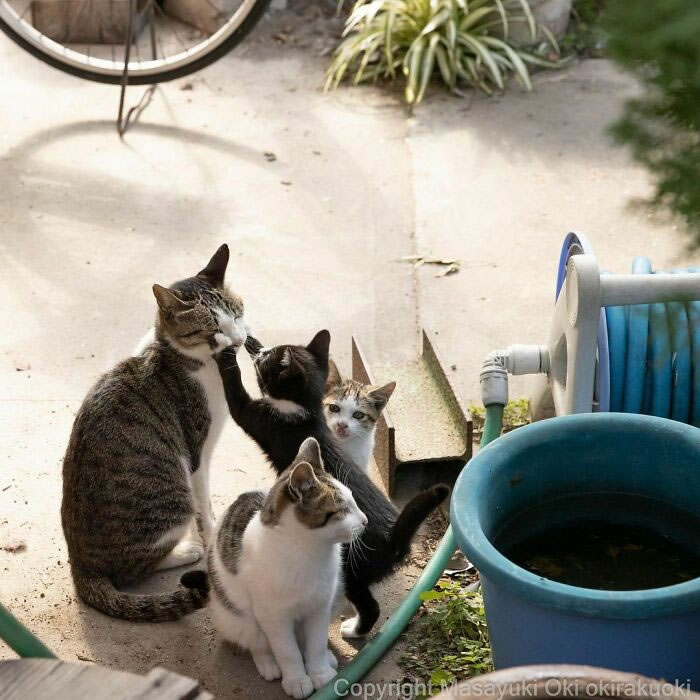 #18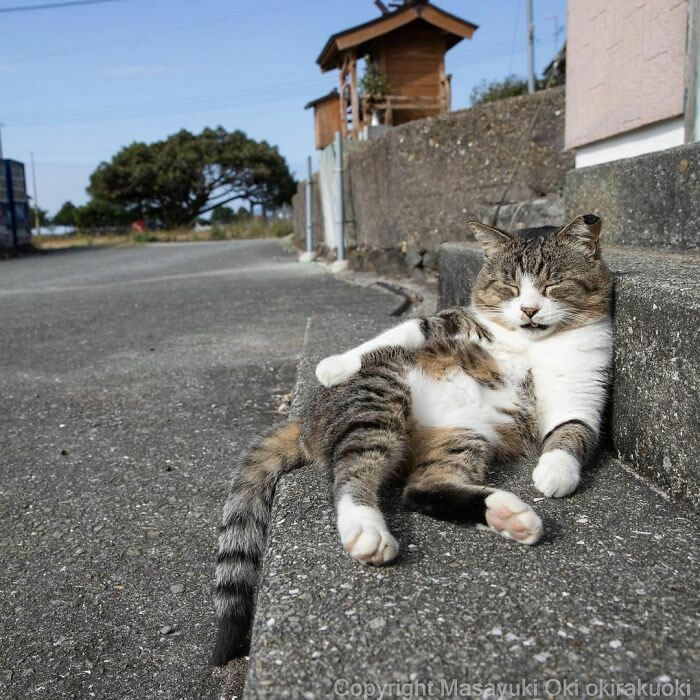 #19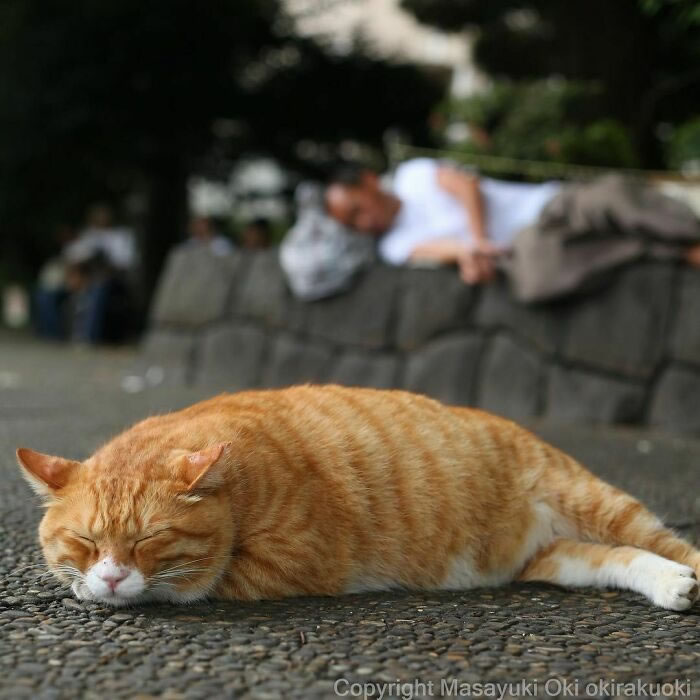 #20